Hawksweek #38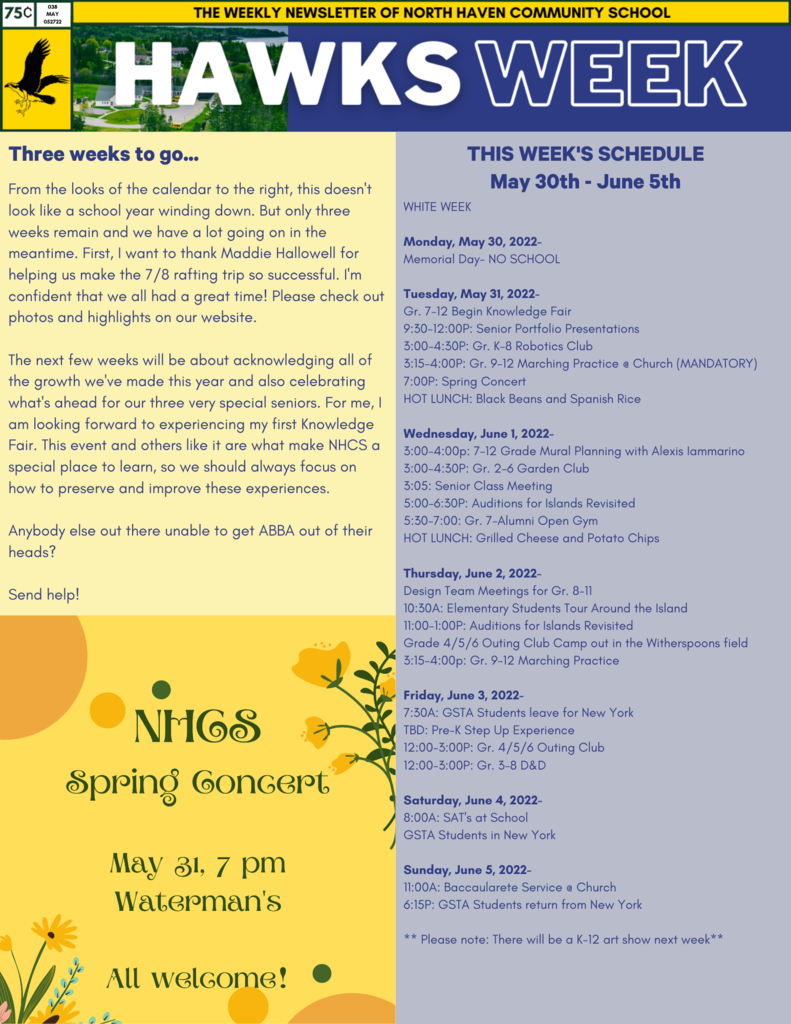 Just a brief note about the recent tragic events in Uvdale, Texas.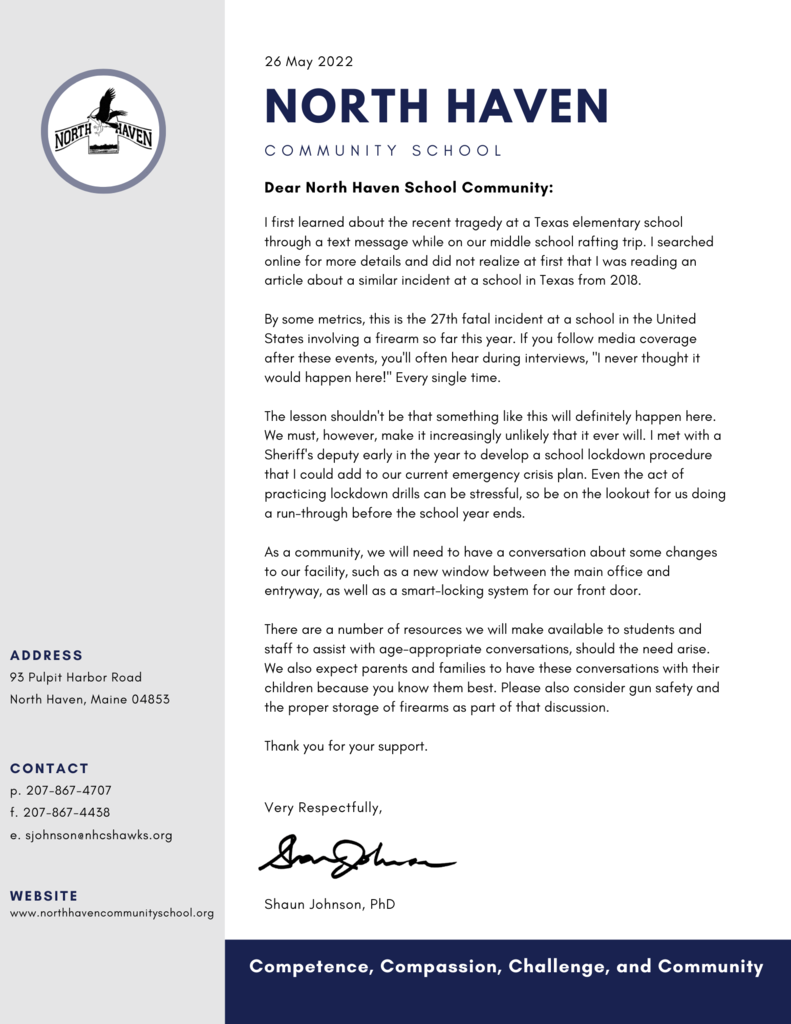 Hawksweek #37, folks! Get it while it's hot!


Mamma Mia! opens this coming weekend. May 20 & 21 at 7PM May 22 at 1PM Presented by NHCS and Waterman's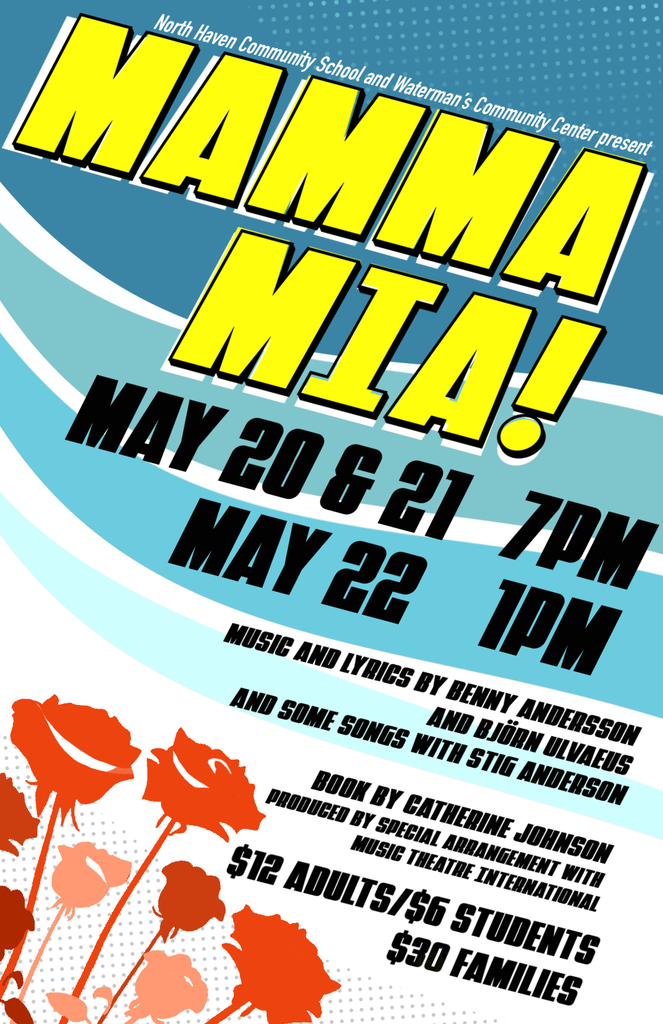 Seeking an incredible sophomore year experience? JOIN THE OFFSHORE YEAR PROGRAM at North Haven Community School, in partnership with the Hurricane Island Center for Science and Leadership EXPLORE YOUR WORLD FROM AN ISLAND IN MAINE!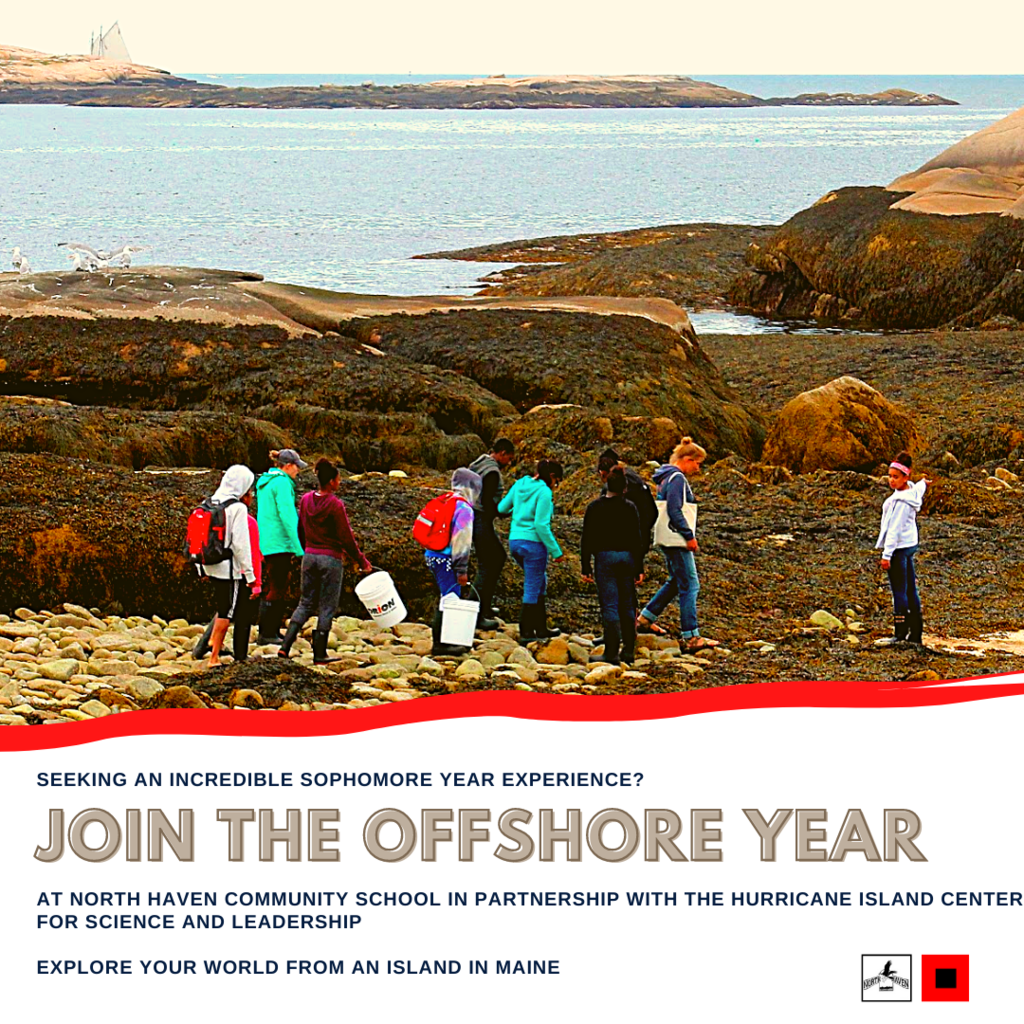 Hawksweek #36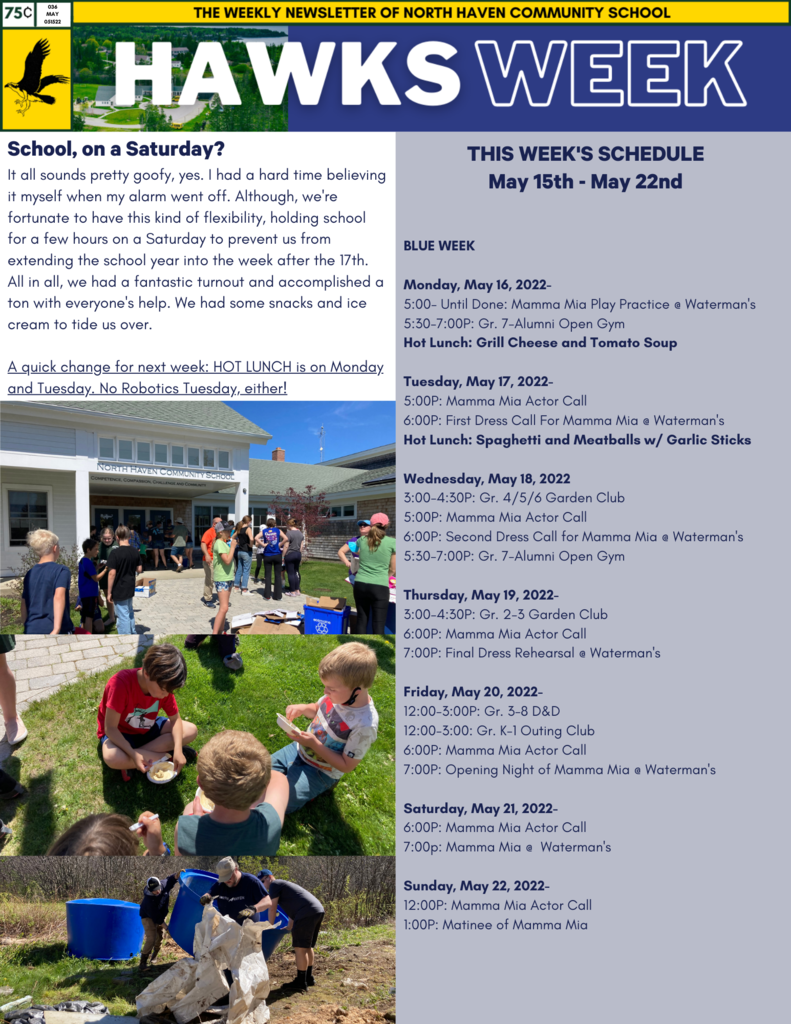 The "late" latest edition of Hawksweek. Just a handful remain this year!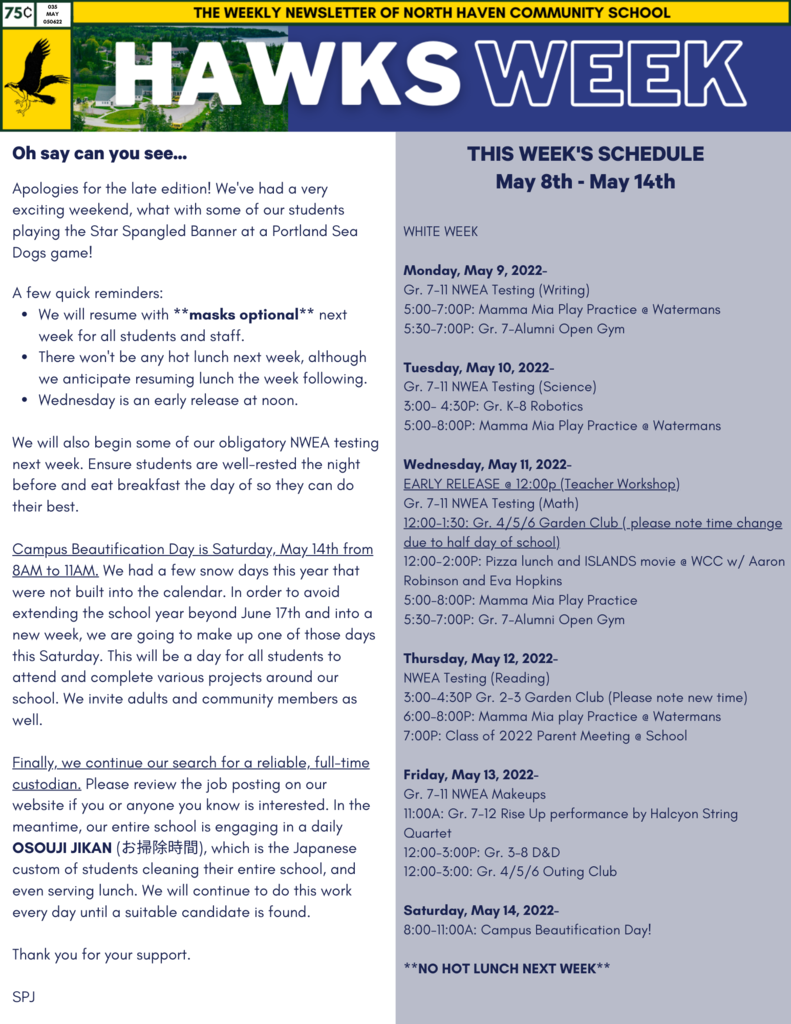 Happy Mother's Day from NHCS!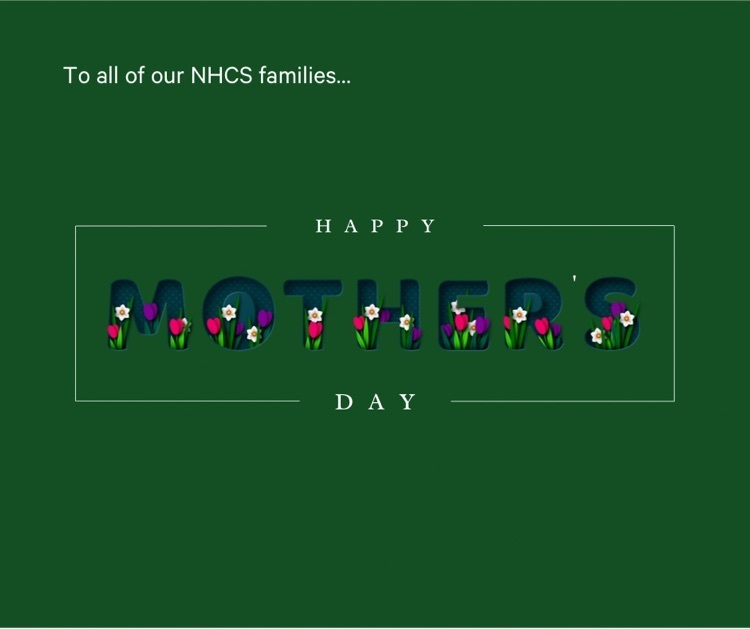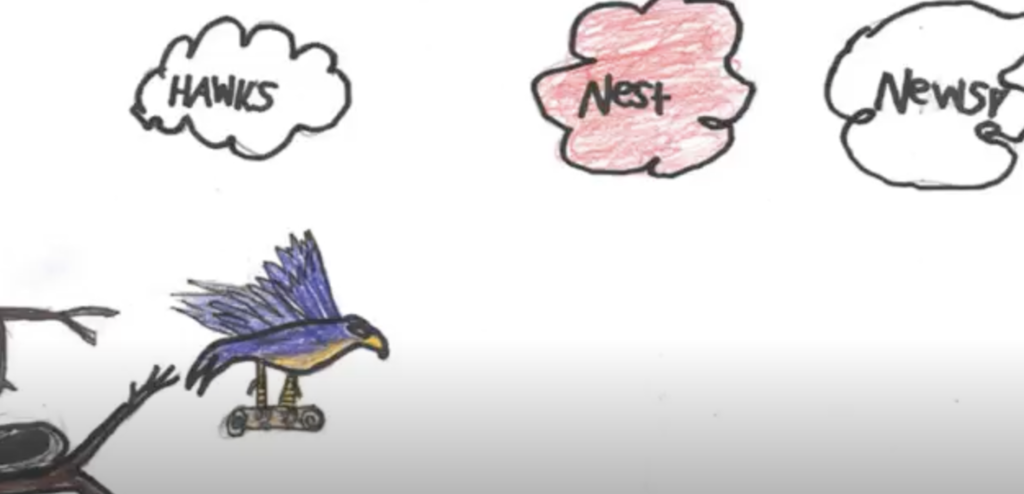 Robotics will be cancelled today. Sorry for the inconvenience, but we will likely have very few attending.

Just a couple of updates regarding COVID. So far, we have two confirmed positive cases for students in our K-6 population, which leads to a fair number of close contacts throughout the school. We are not going to make masking mandatory at this time; however, we strongly encourage it. Also, a runny a nose is not "just a runny nose" right now. Please continue to monitor all symptoms, regardless of how insignificant they may seem. Although it may be inconvenient to keep your child home for a light cough or runny nose, it will be far more disruptive if we have to close the school down as a result of low staffing or an outbreak. Here is the full list of symptoms: Fever or chills Cough Shortness of breath or difficulty breathing Fatigue Muscle or body aches Headache New loss of taste or smell Sore throat Congestion or runny nose Nausea or vomiting Diarrhea Thank you.

Enjoy Hawksweek Issue #34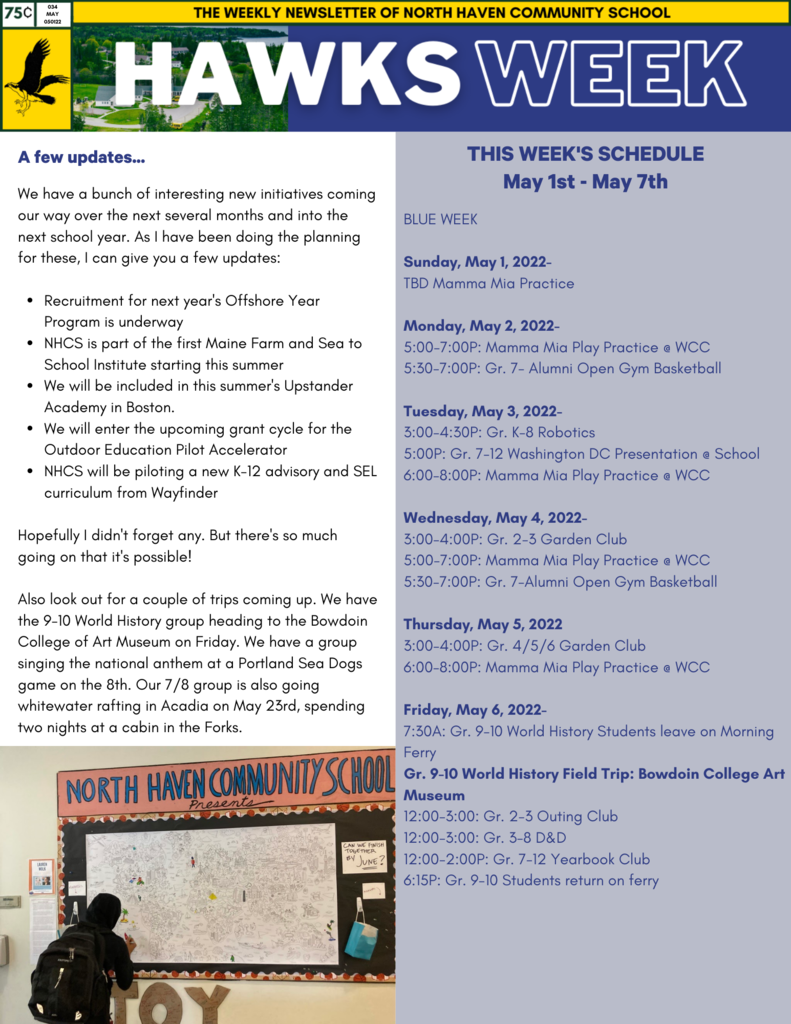 The entire 7/8 class is going rafting at Acadia on May 23rd. See attached flyer.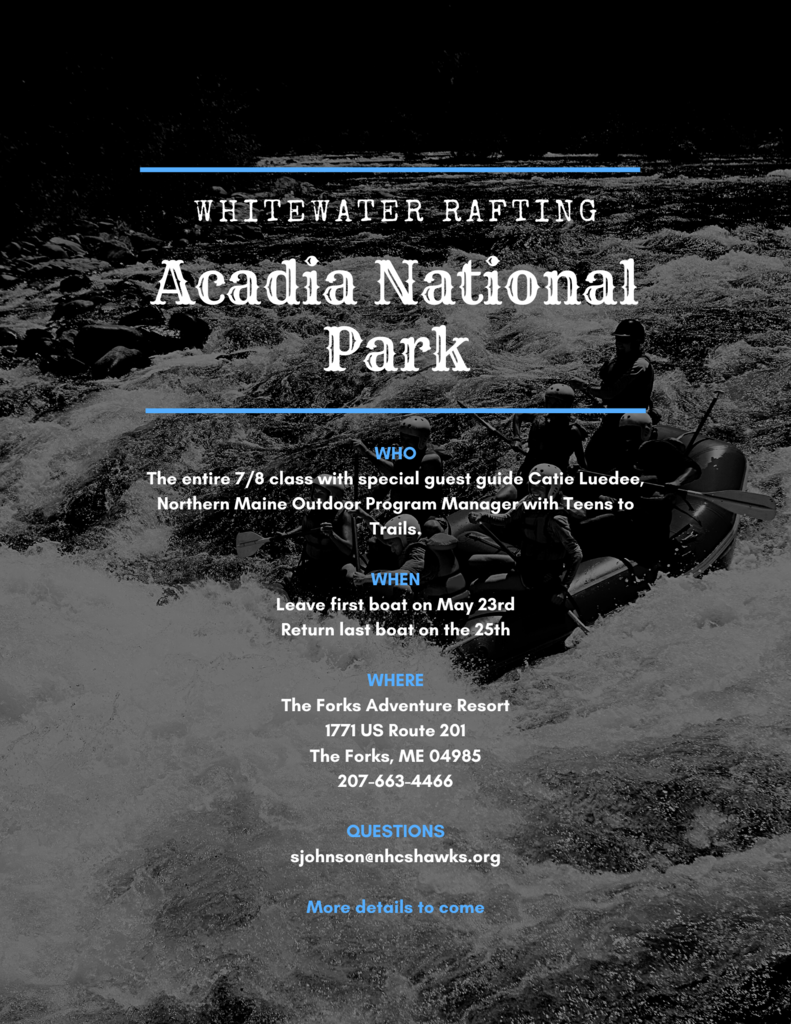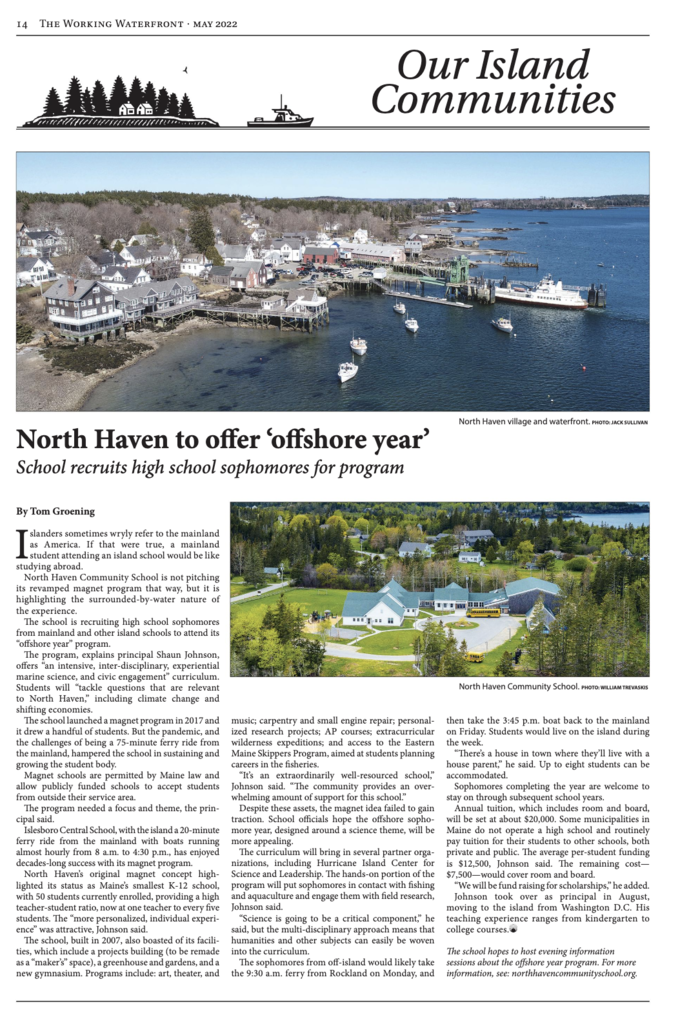 Hawksweek Issue #33 is here!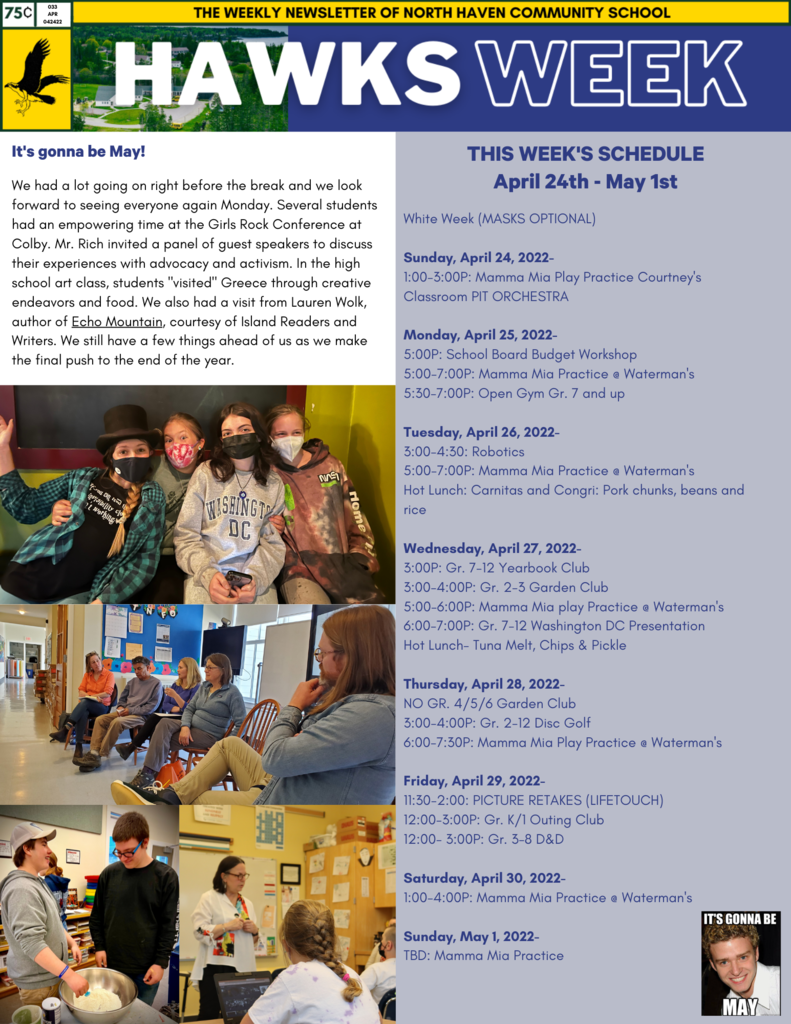 Pee Wee Basketball celebrated the end of their "season" yesterday, winning a game against the high school. Final score, A LOT to A LITTLE!

Our girls arrive at the "Girls Rock Conference" at Colby!