We made it! #gsta #nyc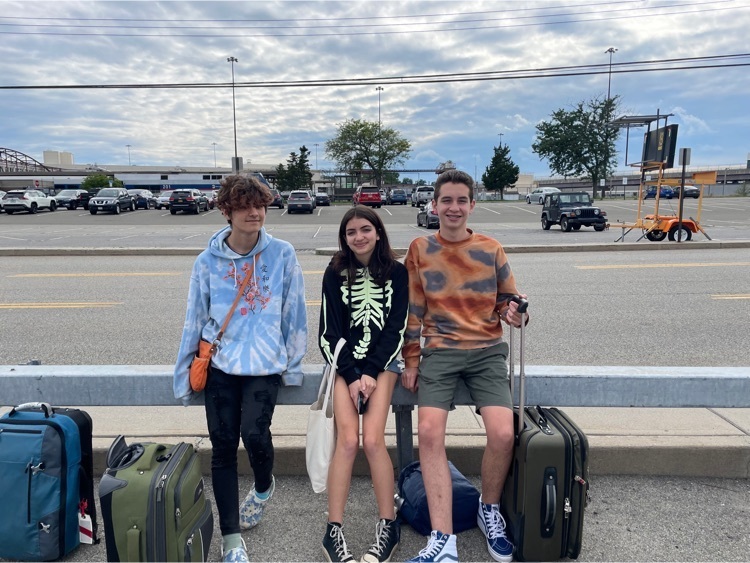 Knowledge Fair TONIGHT! Yearbooks for sale as well!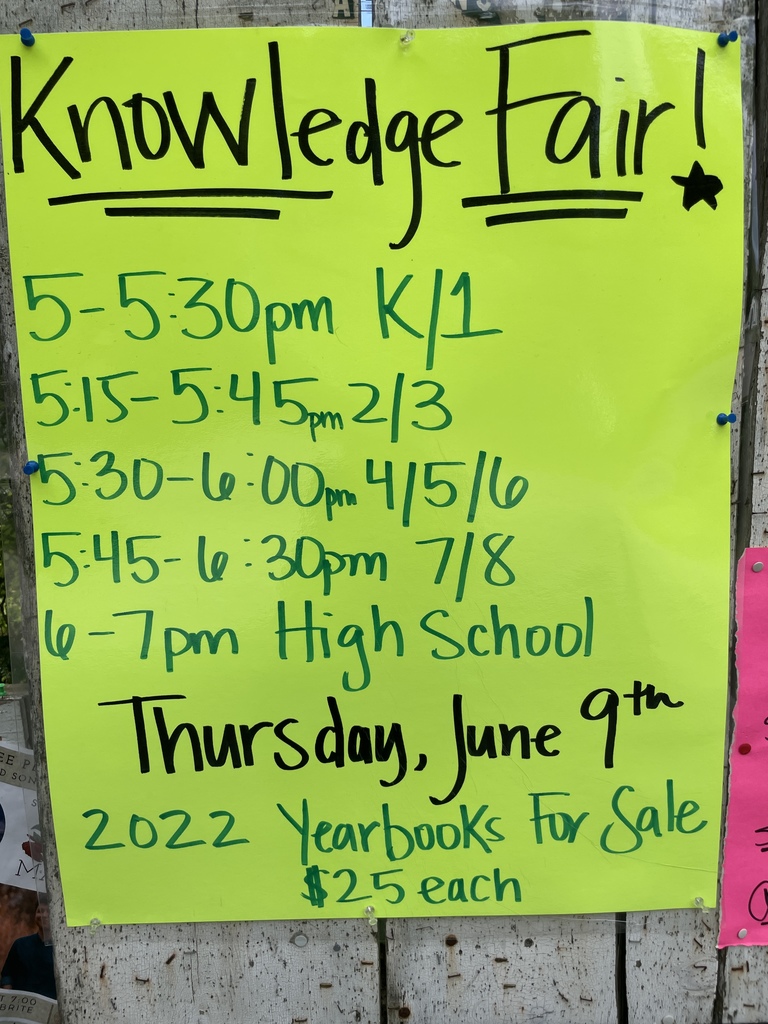 Get your NHCS Pilots! This Thursday!
YEARBOOK SALE!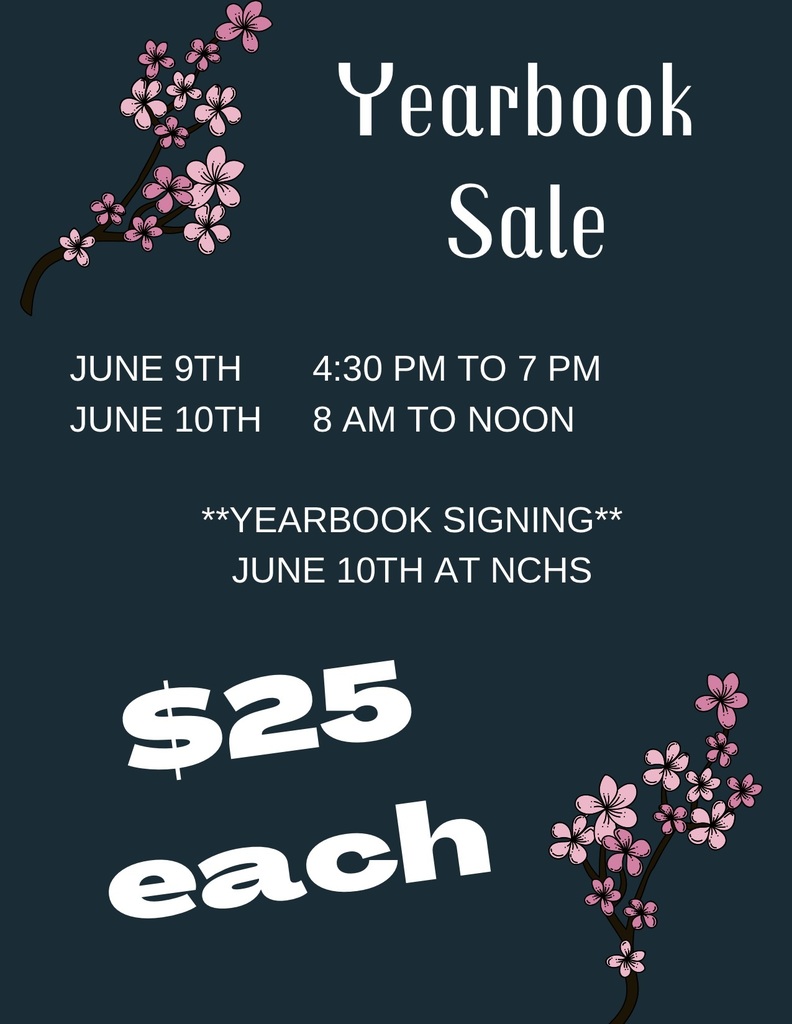 Great picture of our seniors and fellow high school students during this last weekend's Baccalaureate service. Given how much marching practice they have, we expect some excellent steps during the actual graduation ceremony.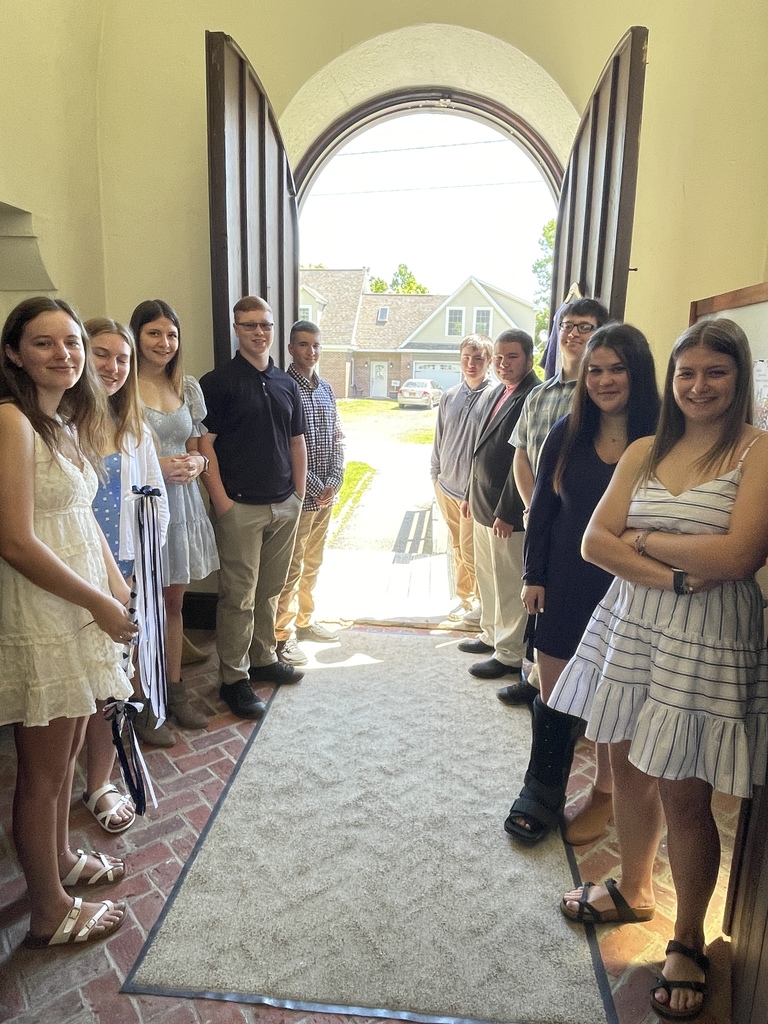 Hawksweek #39, the second to last of the 2021-2022 school year!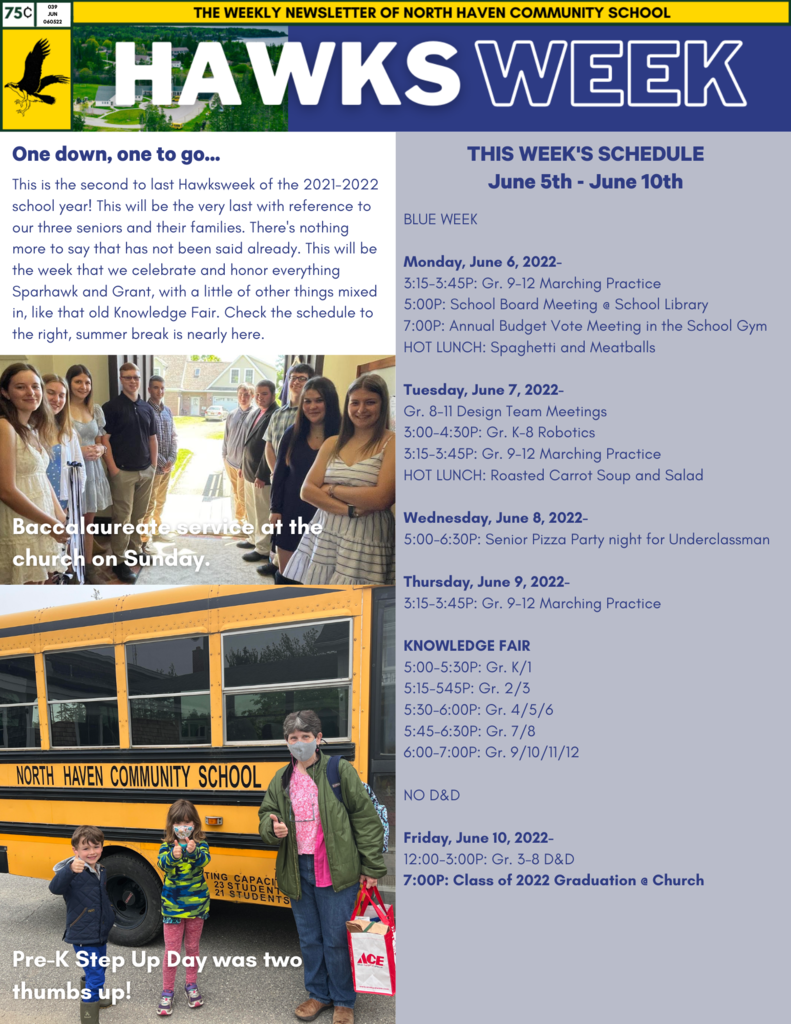 Join us for our first pop-up garden work party of the season! Bring gloves and water, we hope to see you there!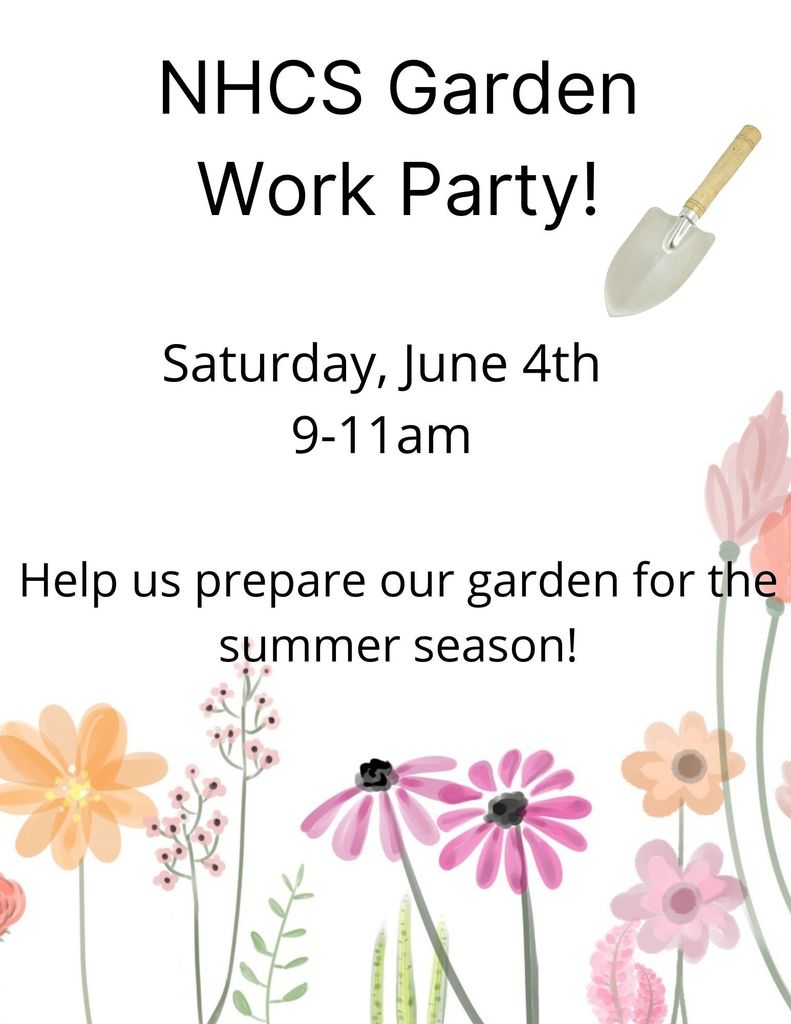 Spring Concert coming up fast! This Tuesday!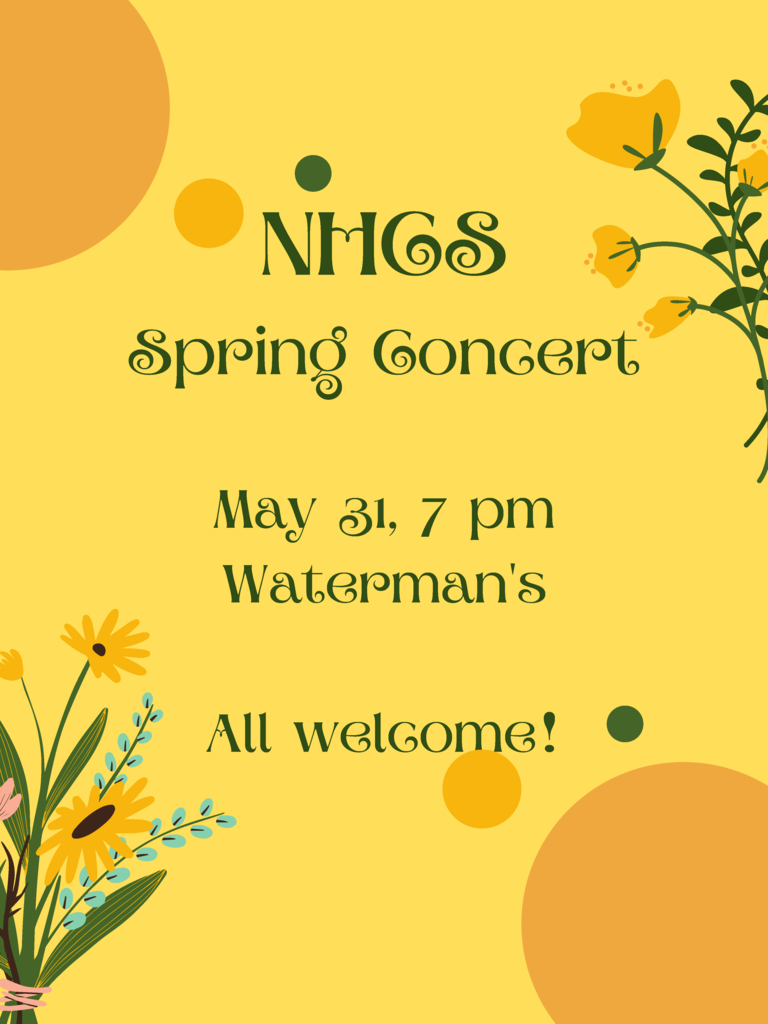 #memorialday22

Hawksweek #38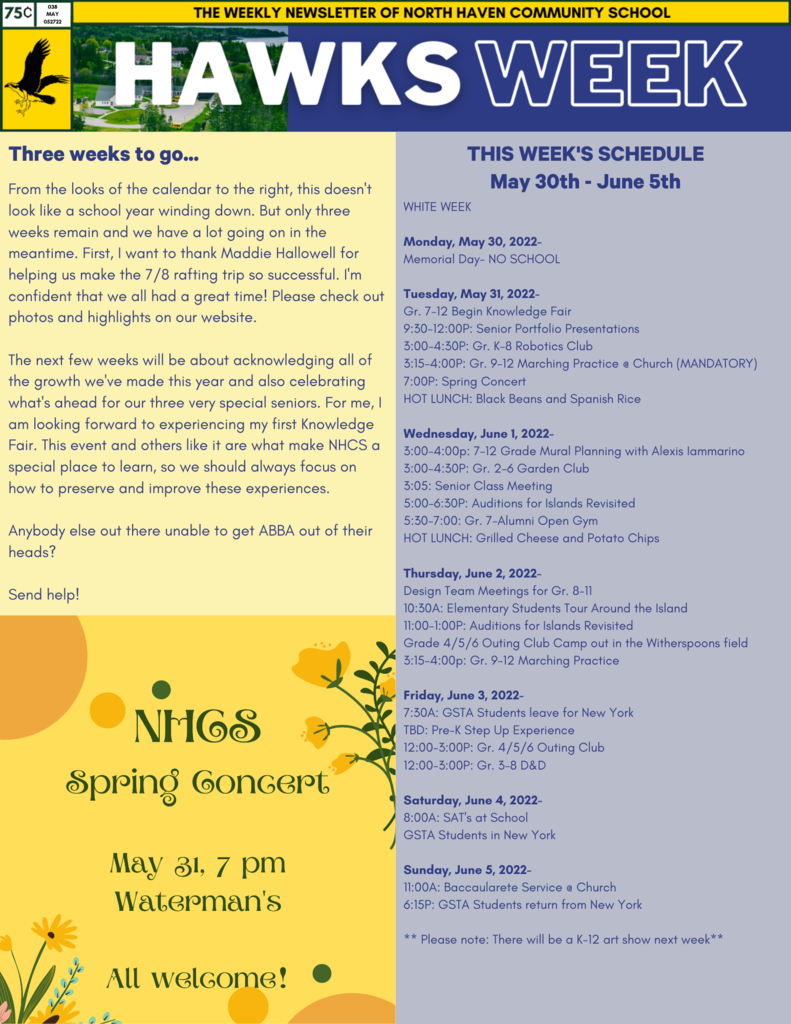 Just a brief note about the recent tragic events in Uvdale, Texas.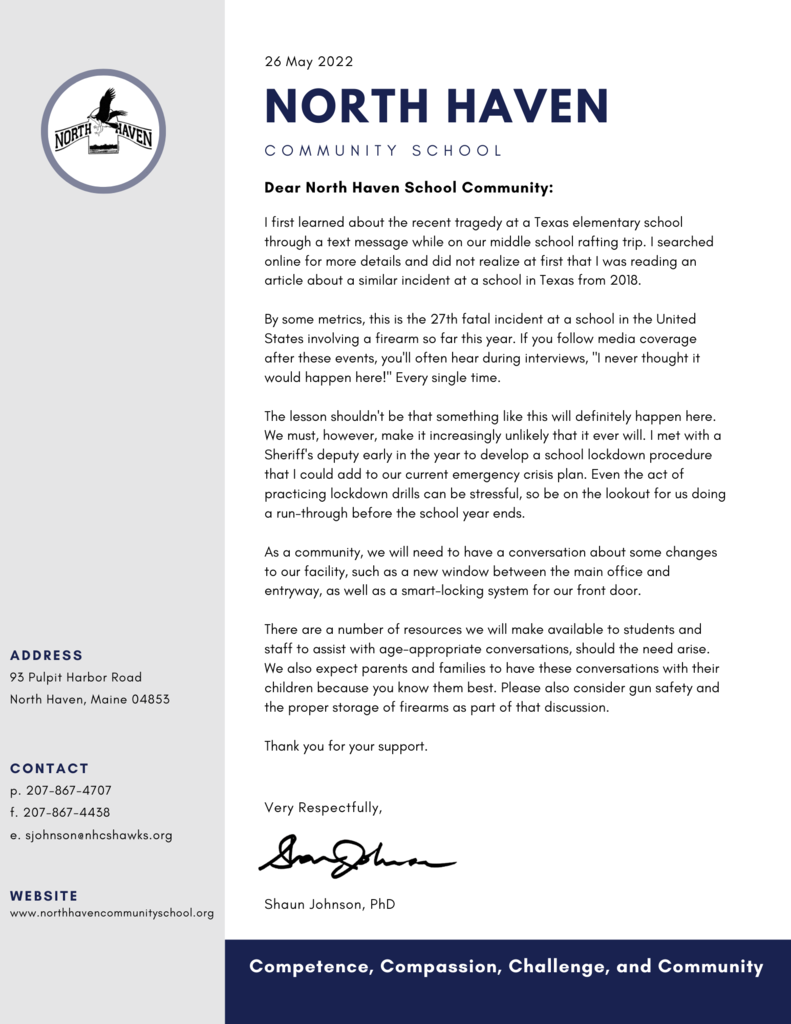 Hawksweek #37, folks! Get it while it's hot!


Mamma Mia! opens this coming weekend. May 20 & 21 at 7PM May 22 at 1PM Presented by NHCS and Waterman's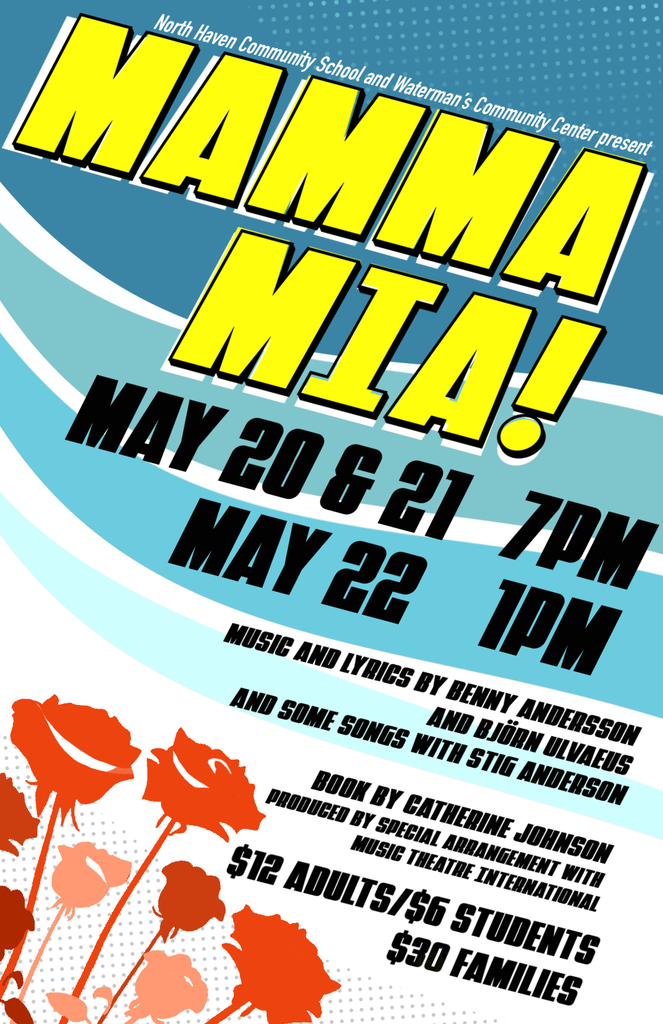 Seeking an incredible sophomore year experience? JOIN THE OFFSHORE YEAR PROGRAM at North Haven Community School, in partnership with the Hurricane Island Center for Science and Leadership EXPLORE YOUR WORLD FROM AN ISLAND IN MAINE!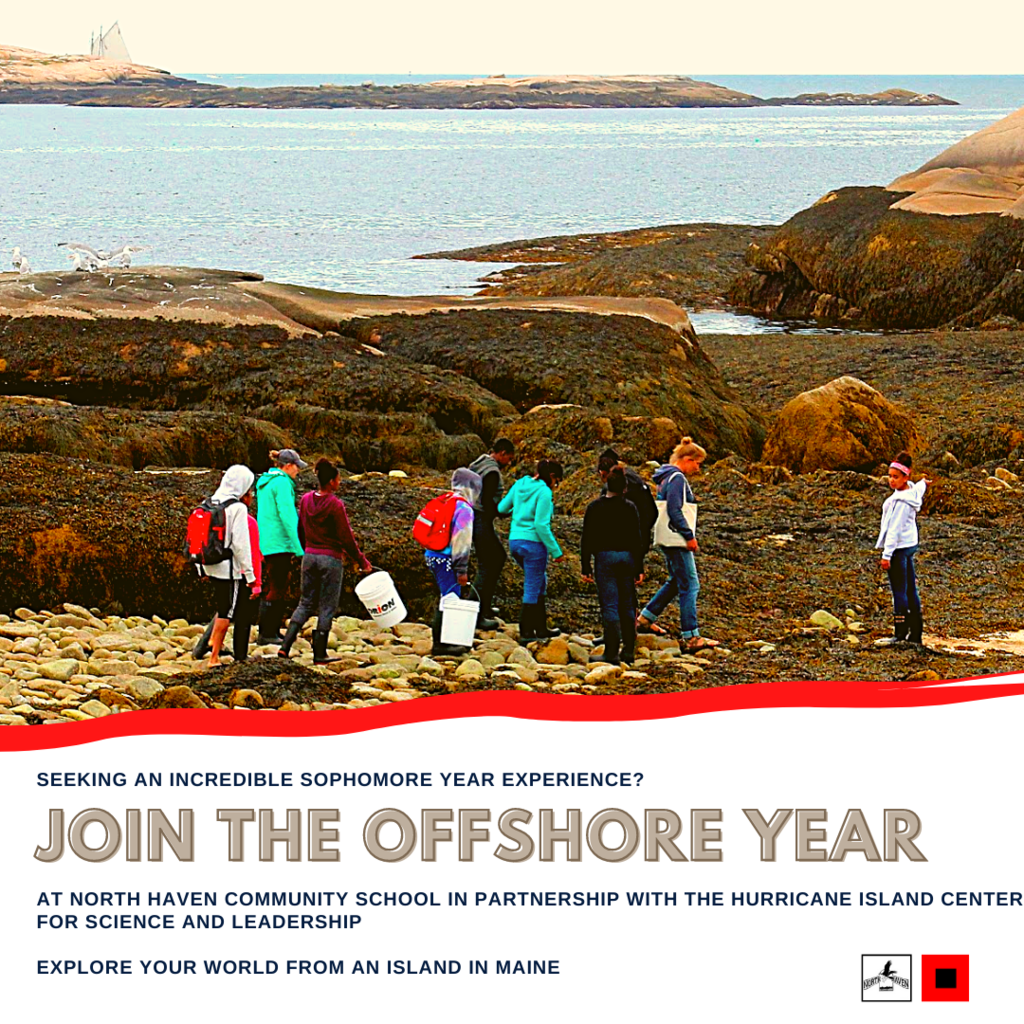 Hawksweek #36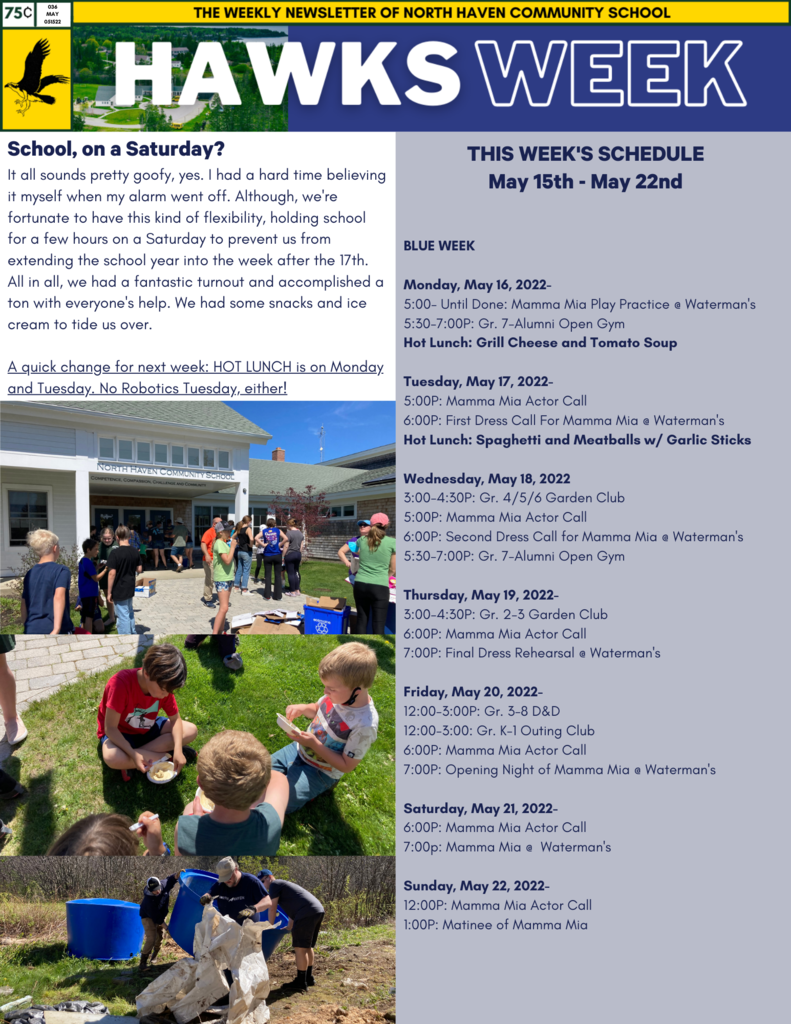 The "late" latest edition of Hawksweek. Just a handful remain this year!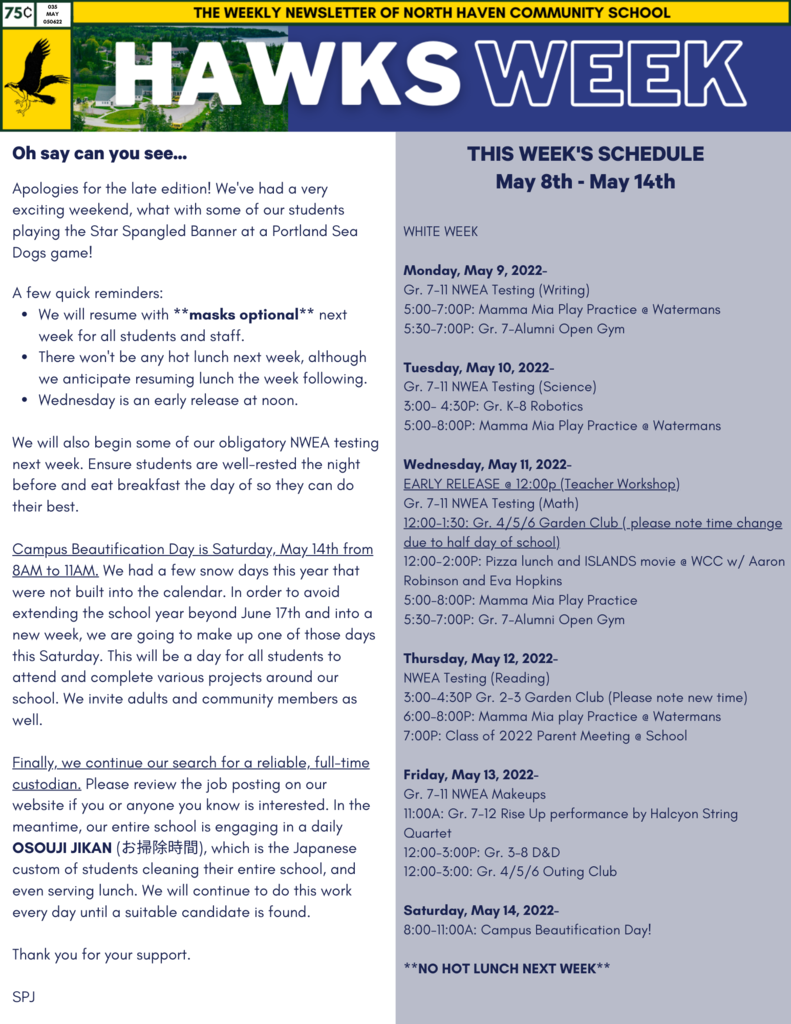 Happy Mother's Day from NHCS!