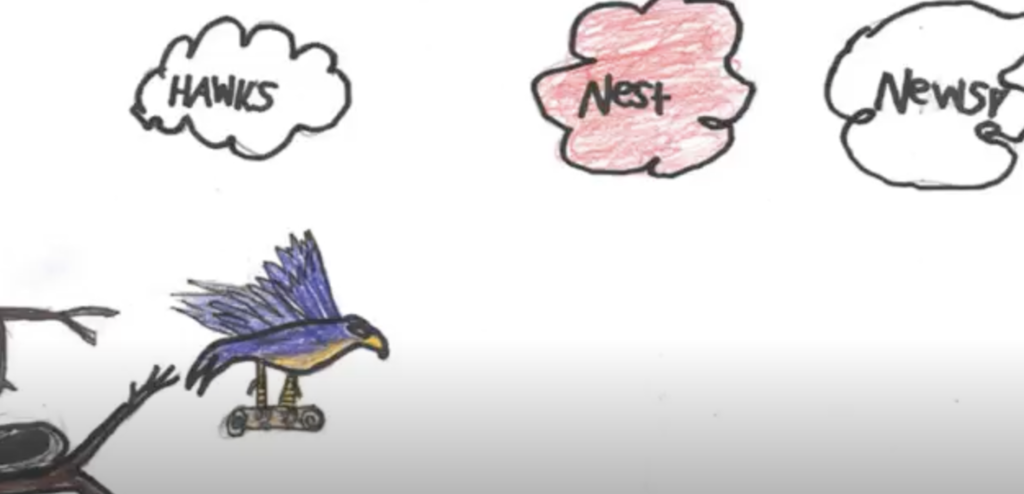 Robotics will be cancelled today. Sorry for the inconvenience, but we will likely have very few attending.

Just a couple of updates regarding COVID. So far, we have two confirmed positive cases for students in our K-6 population, which leads to a fair number of close contacts throughout the school. We are not going to make masking mandatory at this time; however, we strongly encourage it. Also, a runny a nose is not "just a runny nose" right now. Please continue to monitor all symptoms, regardless of how insignificant they may seem. Although it may be inconvenient to keep your child home for a light cough or runny nose, it will be far more disruptive if we have to close the school down as a result of low staffing or an outbreak. Here is the full list of symptoms: Fever or chills Cough Shortness of breath or difficulty breathing Fatigue Muscle or body aches Headache New loss of taste or smell Sore throat Congestion or runny nose Nausea or vomiting Diarrhea Thank you.

Enjoy Hawksweek Issue #34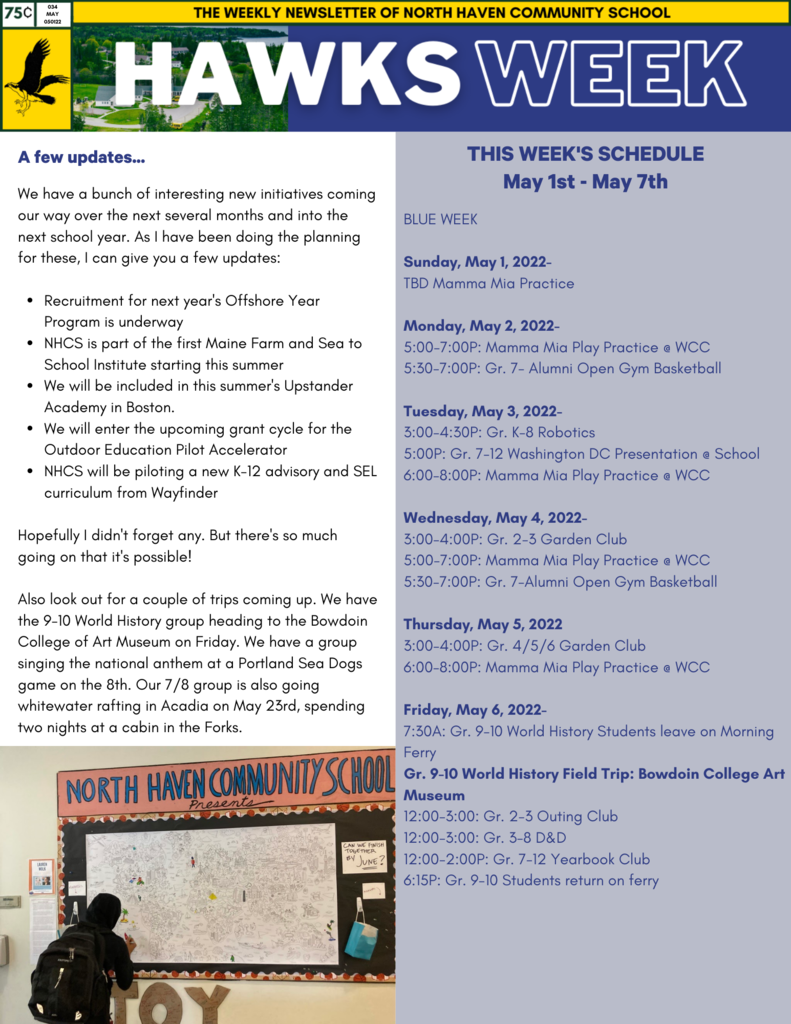 The entire 7/8 class is going rafting at Acadia on May 23rd. See attached flyer.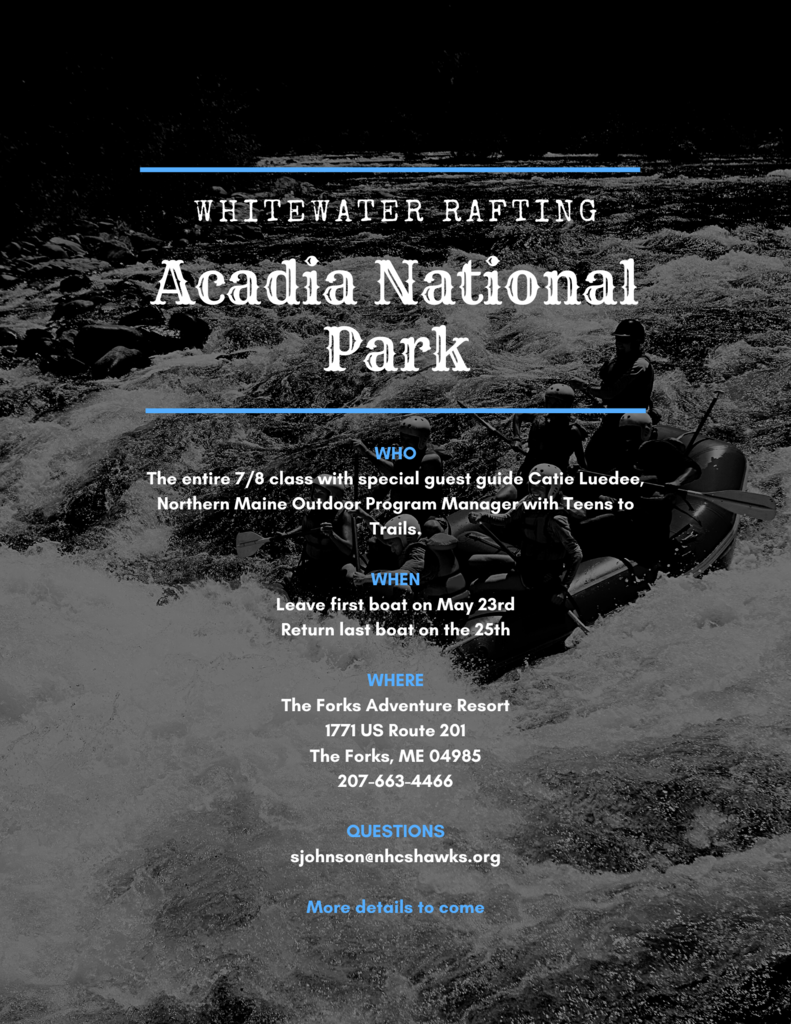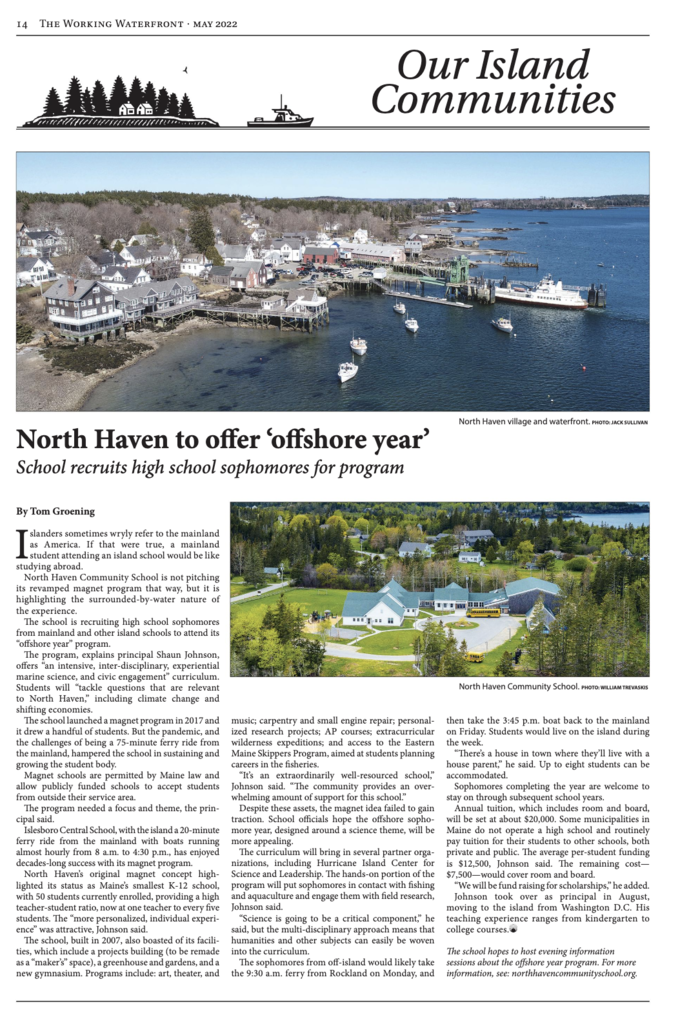 Hawksweek Issue #33 is here!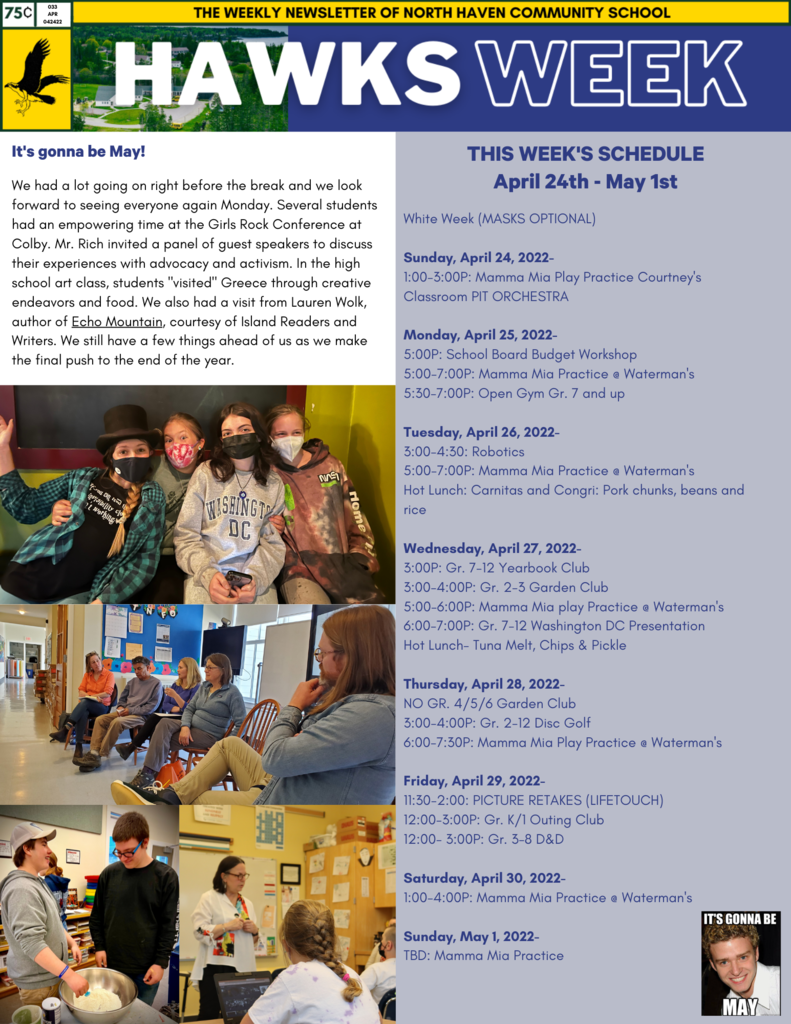 Pee Wee Basketball celebrated the end of their "season" yesterday, winning a game against the high school. Final score, A LOT to A LITTLE!

Our girls arrive at the "Girls Rock Conference" at Colby!

Oh, you know, just the 7/8 class hard at work in their newly issued kitchen hats.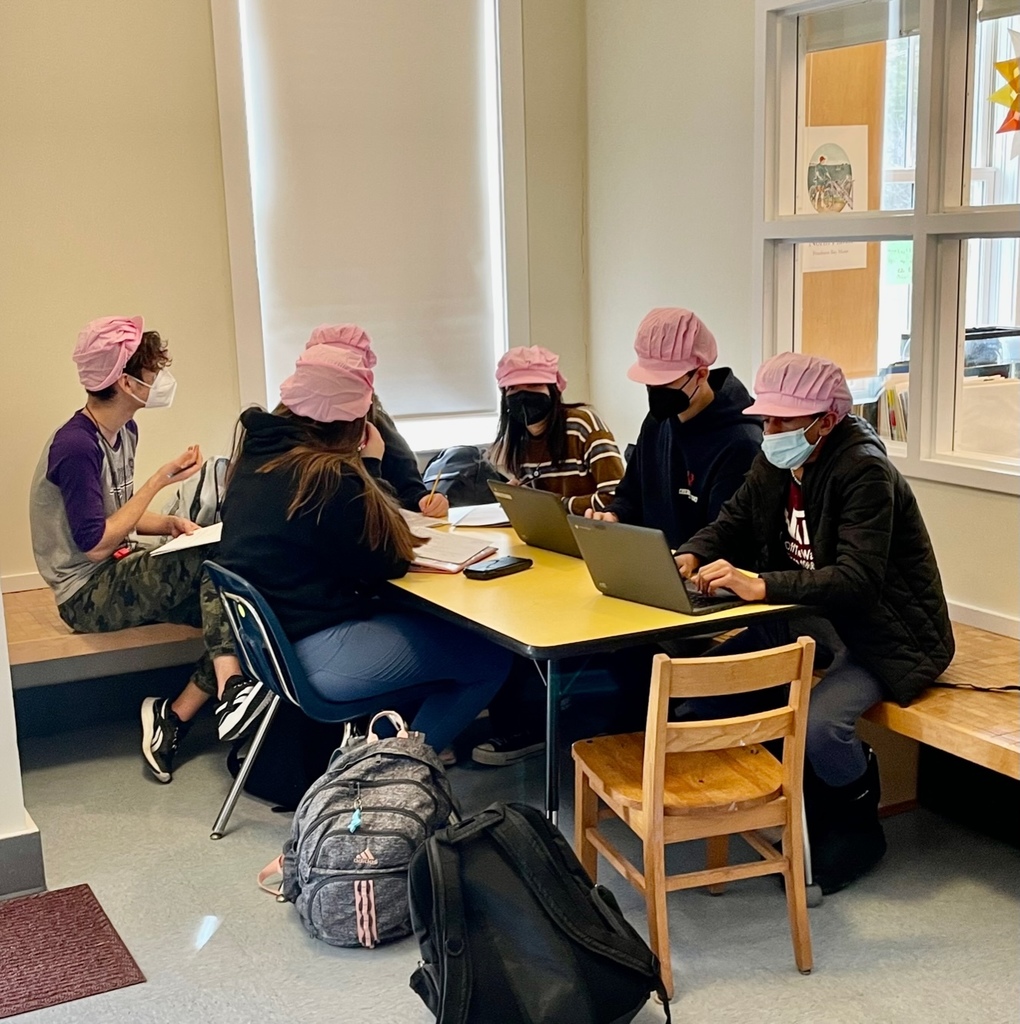 NHCS HAS AN APP! Head over to your mobile device's app store and search for North Haven Community School. Never miss an update! It's FREE!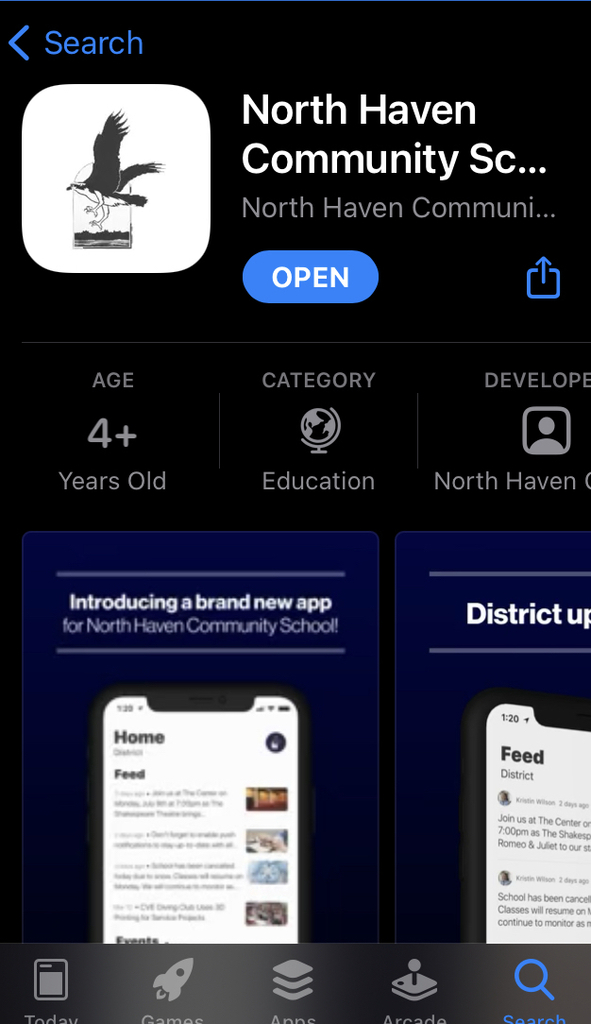 Did you see Hawksweek #32? Here is it!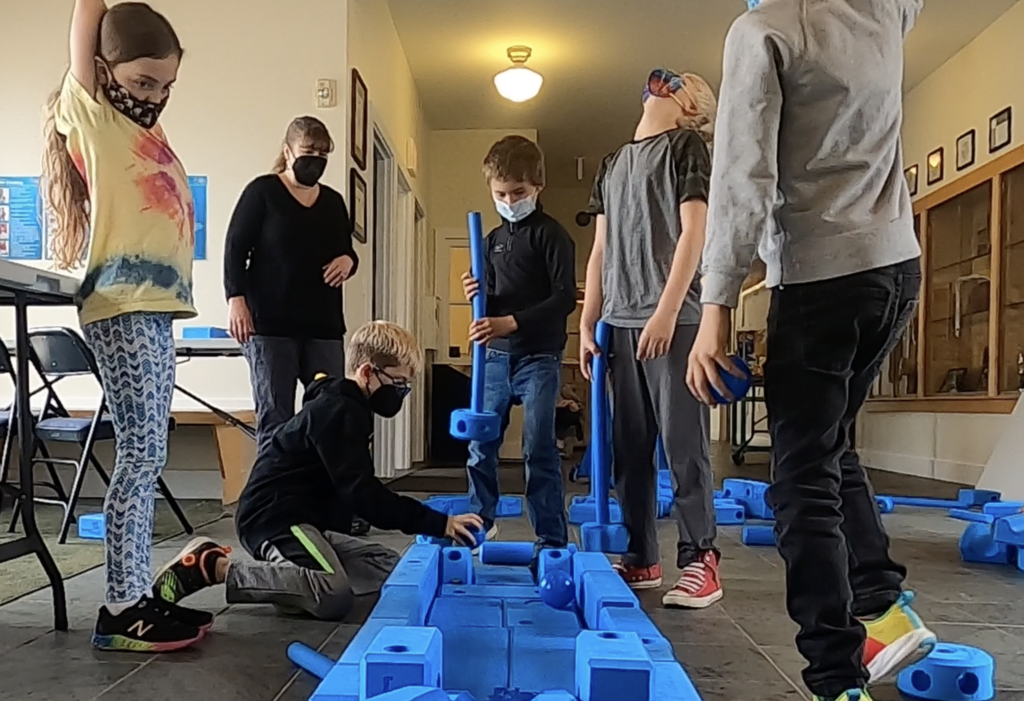 Interesting workflow for robotics at NHCS! We like to see it!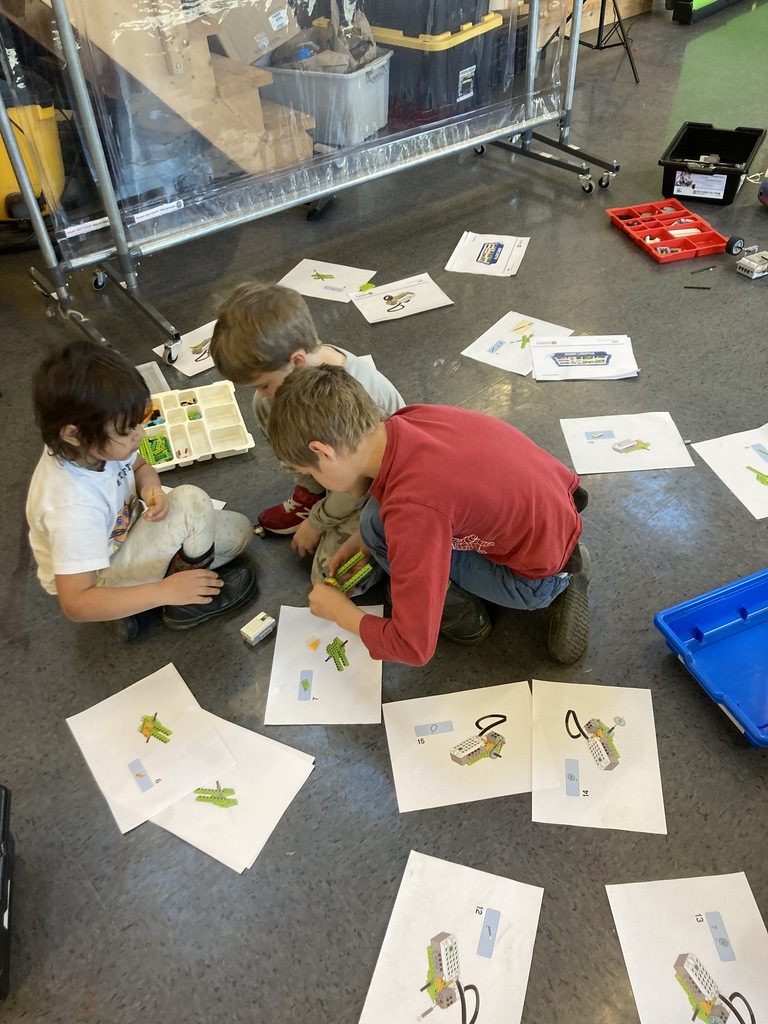 GSTA Can and Bottle Drive Sunday at 10! Help us get to NYC!

We can do leftover lunch tomorrow! Tuna salad sandwiches, chips, hot dogs or veggie dogs, potato or pasta salad, and maybe some cupcakes.

Help fund our trip to NYC with a bottle and can drive!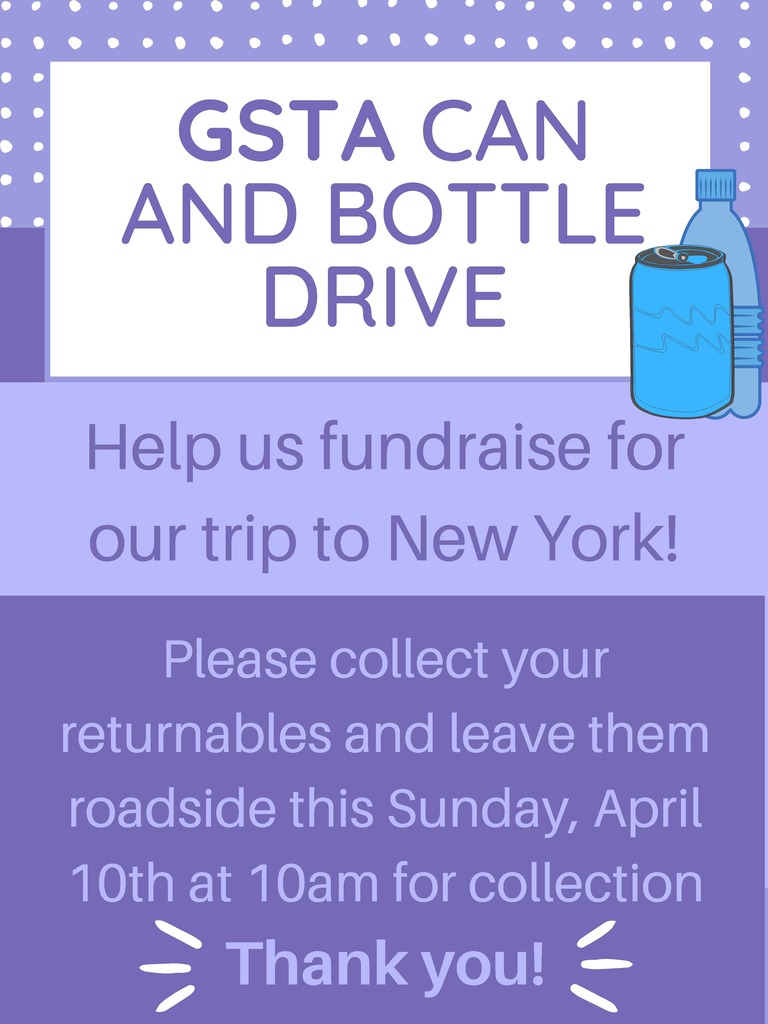 We've been getting several inquiries about our open full-time custodian position. Thank you! Please get your applications in by the end of the day tomorrow. We will be scheduling interviews Friday afternoon, with an official start date of April 18th after some possible shadow days next week. We look forward to speaking with you!

Have you even seen our new website? Check us out! #NHCSK12 #Hawks

A significant objective for the start of next school year is to have our makerspace in the projects building ready to go. Or, at least a bit farther along. We wanted to once again send our pitch and remind folks we are still collecting materials. The focus this time will be on furniture. This is not limited to work benches and stools. We also want the building to be a hangout and meeting space, so anything that can help with that will be essential. This could mean couches, armchairs, coffee or side tables, floor or table lamps, trunks, and rugs. If you're cleaning out that house, send us a message and we'll see if we can use it. Take a look at our pitch again for more ideas.